Visitors on a woodworking website are looking for project galleries, DIY hacks and tips, and plans and ideas that they can try their hands on. Thankfully, there are many such websites present on the internet, offering a wealth of useful information on the subject. In this blog, we will cover some of the best woodworking websites on offer.
Best Woodworking Websites:
The very first website on this list is called Tall Guy Woodworking, and offers a catalog of different woodworking projects, along with a warm color theme. This is a Boston-based business consisting of a team of renovators, carpenters, craftsmen, and remodelers.
The website contains information about the team and business, the entire portfolio, and contact details. The 'blog' section, meanwhile, offers valuable educational and informational resources for people wanting to learn more about woodworking.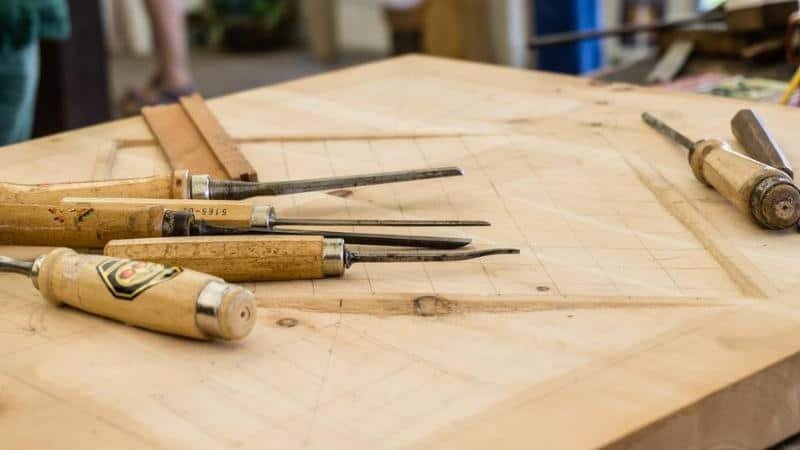 Ana White wants to undertake home-improvement projects for people who are on tight budgets. The woodworking website provides a lot of basic information regarding woodworking, valuable project tips, and even contains plans and templates.
No matter what the subject, it is always great to see a website that has been designed primarily to share information and knowledge –and Ana White's website certainly fits that bill.
The third website on this list uses a woodworking palette and theme. On Custom Furniture DFW, visitors can find interesting information regarding equipment, quality products (such as tables, bookcases, and boxes), original projects, and even training resources. The 'About' section contains information about the business and its owners.
This Cincinnati-based online woodworking magazine offers a number of valuable resources, including actual projects, how-to blogs, and features written by woodwork artists.
Magazine contributors include Gary Rogowski, Toshi Odate, Bob Flexner, Mary May, Christopher Schwartz, and Roy Underhill.
If you are looking up woodworking websites on search engines, you are bound to run into Paul Seller sooner rather than later.
Sellers has been a woodworker for a number of years now, and provides a wealth of interesting and informative videos.  Other than that, you can also find numerous articles and tutorials on woodworking, along with information on Paul Sellers' achievements and general life.
The Woodworkers Guild of America sees woodworking less as a hobby and more as a lifestyle. The website aim's to be a comprehensive resource for passionate woodworkers, and offers new ideas, techniques, and the opportunity to link up with other woodworkers.
Shanty 2 Chic is a DIY woodworking site that contains numerous home décor and furniture plans. This website is owned and operated by sisters Whitney and Ashley, and contains suitable material for all skill levels.
The website does an excellent job with videos, pictures, and elaborate plans for every one of the sisters' projects.
This website, operated by Brian Forbes, intends to help beginners and serve as a catalyst in their quest to become experts. The site is a novice woodworker's dream, containing incredible (both in terms of quality and quantity) tips, ideas, hacks, and other information.
Forbes has also written a number of books on the topic, which are just as useful and informative as his website content.
Going through his books and articles makes you realize the depth of Forbes' love for woodworking.
Marc Spagnuolo (AKA, the Wood Whisperer), covers the craft of woodworking in a funny and easy-to-understand manner. His website contains his podcasts, videos, plans, and even the links to the books that he has written on the subject.
While rookie woodworkers can drown into the knowledge, veterans can test their skills through the numerous complex woodworking projects present on the website.
Steve Ramsey is on a mission: he wants to bust the myth that woodworking is an expensive hobby and reserved only for those who can afford it. His website, Woodworking for Mere Mortals, contains an abundance of free informative videos, as well as a number of free plans that you can try out.
He also offers a very affordable online woodworking course, to which he provides lifetime access against a one-time fee.
All in all, Steve Ramsey and his website encourage more and more people to enter the fascinating (and inexpensive) world of woodworking.
Wilker Dos, run by April Wilkerson, houses an impressive collection of videos and articles pertaining to shop and home projects.
Wilkerson has shown a number of wonderful projects that can be completed without any complex tools or specialized equipment, which means that pretty much anyone interested in woodworking, can give these projects a shot.
Shanon Rogers loves using hand tools and taking woodworking all the way back to its origins. If you are a woodworker who feels nostalgic about the tools and techniques of the bygone times, this website is certainly worth checking out.
Shanon also has an online school where students learn about hand tool woodworking. His website, meanwhile, contains plenty of free ideas and plans that you will love to try out.
Brian Geller has been pursuing the art of woodworking for a long time, and his website, Garage Woodworks, is also one of the older ones that you will come across.
This website is a woodworking library, and you will be amazed at the amount of information that you find here.
If the kind of work displayed on this site is something that you would like to try, Brian sells a number of paid plans at fairly reasonable prices.
The final website on this list is run by Jay Bates, and is yet another woodworking treasure trove. There is hours and hours of v-log content available on this site, particularly for beginners.
Expert woodworkers, meanwhile, can benefit from the small but valuable snippets of information.
Our Final Thoughts
The internet is ripe with interactive, informative, and helpful websites, and this guide has barely managed to scratch the surface. To read and learn more about the art of woodworking, please feel free to check out some of the other blogs on our website.