If you've wanted to buy or build a new desk, get all the information on it. You should know there are different types of wood that furniture is made from. So, when you're building a desk, use suitable wood to ensure the desk is sturdy.
It's all right if you aren't aware of the different woods and their qualities. However, we suggest you team up with a contractor or someone you know to help you find suitable wood. If you don't use the correct piece of wood while building your desk, it might not be as valuable to use due to its lack of quality and longevity.
The 9 Best Woods for a Desk
Since we don't want your hard work to go to waste, we've compiled a list, so you'll know which is the best wood for a desk.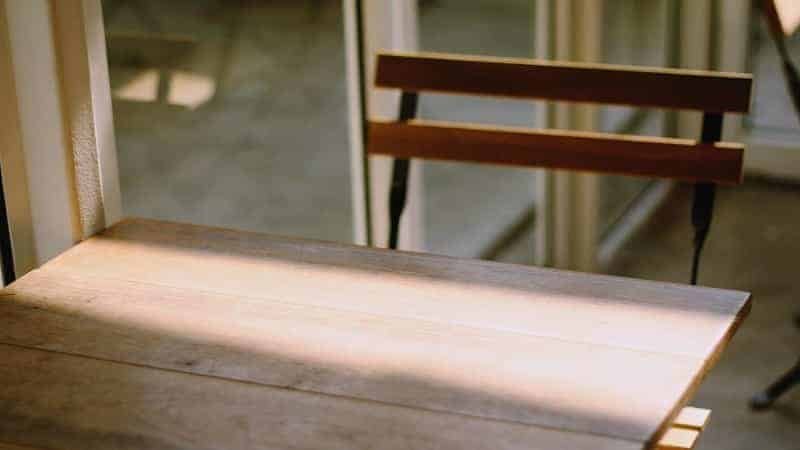 Oak
Oakwood is perfect to use while building a desk from scratch. It's known to be highly sturdy and durable. If you want your desk to last long, it will be an excellent decision to use oak to build it. Oak comes in two different types: red and white.
If you want your desk to have more elements and structure, using white oak will be beneficial as the growth rings make it look more dramatic, adding light tones to it. Overall, a desk made of oakwood will last you pretty long.
Walnut
If you want your desk to be physically appealing, using walnut wood to build your desk is the way to go. Walnut is a hardwood that has excellent properties. It's a pretty solid wood type that will last pretty long.
Most people use walnut in their furniture when they want it to look aesthetic. The grainy pattern in walnut woods is what makes it look super attractive. You must know that walnut becomes lighter in color each passing year. It will initially have a chocolate brown touch, making it look delicious.
Cherry
Using cherry wood to build desks has become pretty standard nowadays. It has a white to reddish-brown color, which looks beautiful. Also, this wood has excellent finishing properties as it gives a great polish. Cherrywood is your go-to if you want your desk to have a beautiful texture.
Desks made from cherrywood are pretty solid and top-notch in quality. Another reason cherrywood is so commonly used is because it's easy to work with, especially for beginners. It will last longer, and it will give you a beautiful-looking desk.
Maple
If your budget is flexible, you should use maple to build your desk. It may come a bit pricy, but the result will be everything you ever wanted. Desks made from maple wood look incredibly beautiful as they're creamy-white with a slight hint of pinkish brown.
Maplewood desks are pretty appealing, coming off as a modern piece of furniture. However, you should know that you'll have to work hard to maintain your maple wood desk as it's a high-maintenance piece of wood. You'll have a long-lasting desk as long as you keep it well.
Birch
If you're looking for wood with rot-resisting capabilities, birchwood is undoubtedly ideal for making a desk. It's pretty strong and lasts longer than most wood types. Its color is lighter than walnut but birch, in general, is a heavy piece of wood.
Other benefits of birchwood include having a robust and stable surface and high density. Birchwood has a unique look with straight strains, pores, and waves, finishing with refined grains. If these qualities interest you, using birchwood to build your desk will be good.
Cedar
If your idea of a desk is having one that's aromatic, cedarwood is the best wood to go with. It has a delicate look, being light pink to red, while some also come in darker colors. A cedar wood desk automatically adds more sophistication to the room as it looks pretty charming.
Cedar is generally light in weight since it qualifies as softwood. If you want a piece of wood that's highly durable, getting cedarwood is the way to go. It's highly rot-resistant, which is another reason you should get cedarwood.
Pine
If you want your desk to move easily, you should get pinewood to build it. Pinewood is exceptionally lightweight, making things made from it pretty portable. Also, pinewood doesn't decay too quickly, so many people opt for it.
You'll be happy to know that a desk made from pinewood will last longer than you can imagine. The light-brown color with reddish hints and grains makes it look super aesthetic. So, if you think these traits pass all checks on your list, you should undoubtedly get pinewood to build your desk.
Elm
People who opt for elm are typically those who have a refined taste. Elmwood comes in incredibly dark colors, making it look rustic yet majestic. Some might say elmwood furniture speaks volumes about your style and taste.
So, if you want your room to look extraordinary, using elmwood to build your desk will be beneficial. The best reason to use elmwood is that it's highly flexible, so you can build desks with curves, making them look more stylish. Also, you don't have to work too hard to maintain your elmwood desk.
Teak
Making your desk from teakwood will do you good if you want your desk to have strength. Teak is a pretty durable piece of wood, being an excellent reason for it being so common. A desk made from teakwood will have a golden color, giving it a royal look.
However, you should know about teakwood because its golden color will automatically fade away if put under direct sunlight. So, if you want to protect your desk's color, we suggest you don't keep it near a window.
Our Final Thoughts
Every piece of wood has unique characteristics; the type you choose depends upon your budget, style, and preference. However, these woods mentioned above promise excellent quality and finish, giving you a sturdy desk. If you're a beginner at building a desk, we suggest you consult a wood specialist first to get more knowledge.