It is hard to truly appreciate the importance of the right pair of woodworking gloves – after all, your fingers are unarguably the most vital woodworking tool that you have. Not only should these gloves be safe, but they should also be flexible, comfortable, resistant, and provide adequate breathability. If you are looking for the best woodworking gloves that tick all of the above boxes, you have landed at the right place.
The 5 Best Woodworking Gloves:
These heavy-duty gloves have been particularly designed for tough tasks like operating woodworking equipment or handling pieces of wood. This pair of gloves is not only suitable for woodworkers, but will also work beautifully for plumbers, electricians, construction workers, and ranchers. Since the product has been manufactured using bullwhip leather, performance and construction quality are promised, as are comfort and dexterity.
The gloves are available in six distinct sizes, which means that you can easily find a pair that fits your hands. The palm padding, meanwhile, adds to the safety and protection. The manufacturer has used Velcro closing to make sure that the gloves stay intact while you work. Another factor that makes this product one of the best woodworking gloves is the patented Rolltop fingertips, which ensure excellent double-layer protection. The product material can safely be washed in the machine, and will not shrink in size.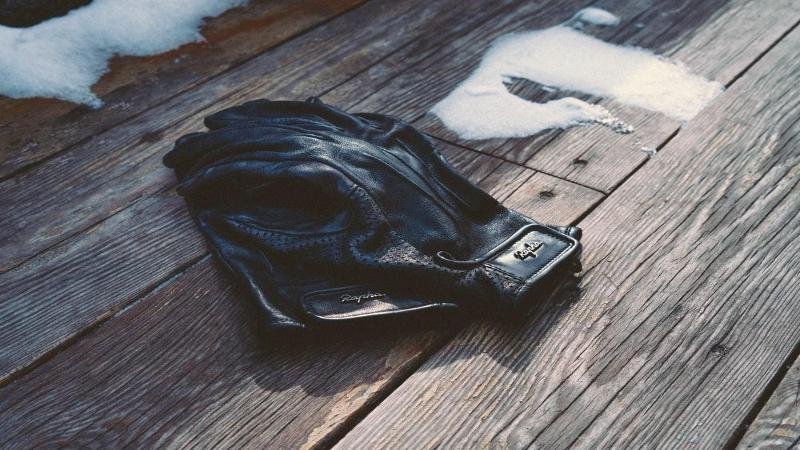 Even though this glove is heavy-duty, it is not very thick, and you can easily handle other tasks without having to remove it – think of it like your second skin. For instance, if you want to pick up a tiny item from the floor or need to operate a touch screen device, you can easily do so while keeping the gloves on. Being stretchable, the product will not compromise your comfort in any way.
If you have exasperated yourself in the efforts to find a glove that can endure the harshness of wood, the Showa 300L-09 is the reward for your labors.
Although these gloves do not come across as the most elegant, they get the job done and then some. For starters, they have been manufactured with premium materials like cotton, polyester, and rubber – a trio that comes with a lot of conveniences and advantages.
The lightweight design, comfort, and protection are the most important of these advantages. While using wood, these lightweight gloves allow for excellent breathability and flexibility. In addition, you can machine-wash the glove without worrying about shrinking or any other kind of damage.
If versatility is your primary requirement, you should certainly consider getting the Ozero leather working gloves. Made using genuine cowhide leather, these gloves are extremely resistant to abrasion. Other than that, the leather used in these gloves has been imported from the rural regions of Italy and France, two places that are best-known for their high-quality leather.
Alongside being abrasion-resistant, these gloves are also impressively flexible and comfortable. The thick and durable leather is resistant to cuts, punctures, and tears. The reinforced palms, too, add to the comfort and flexibility. The grip is another standout feature which, once again, is aided by the reinforced palms. Also, the glove wrists contain elastic, which helps shield your hands from debris and dirt.
The design of the gloves allows them to minimize the pressure on the seams. Besides, the unique thumb design helps increase the useful life of the product. This design also contributes to the dexterity of the gloves, allowing you to freely move your hands.
These gloves offer a fit that is ergonomically-snug and very comfortable. It has been manufactured using Spandex and 15-gauge nylon, which makes it an excellent choice for performing small, delicate, and precise tasks. The strong hand grip prevents equipment from slipping through your hands, while also minimizing hand fatigue and strain.
The Dex Fit Nitrile FN 330 works well for applications, conditions, and environments that involve working with slippery objects. Thanks to the water-based coating, the product is amazingly breathable and can therefore be worn for hours on end without any discomfort. In addition, the gloves' material and design lets you effectively use touch-screen devices without any hassle.
You can easily clean these gloves in a washing machine. The tight-knit and stylish cuff design improves the grip and comfort. A major strength of this glove is that it is multi-purpose, and can be used for a wide range of woodworking and other tasks, including assembly, construction, gardening, dishwashing, warehouse working, and a number of other outdoor and indoor activities.
The Dex Fit Nitrile FN330 does not contain any silicone, and has been approved by the ANSI and CE. Moreover, the manufacturer offers a money-back guarantee, which means that you can buy this product without any anxiety or unease.
5) NoCry Cut Resistant Hand Gloves:
As the name suggests, the NoCry Cut Resistant gloves are impressively resistant to all kinds of cuts. Theses gloves have been manufactured using the best cut-resistant materials (spandex, glass fiber, and polythene), and is four-times stronger compared to leather.
The gloves were designed to minimize harm in the event of an accident or injury. The glove has a Level 5 EN388 cut-protection rating that can be relied upon. However, using these gloves is not reason enough for you to stop taking the appropriate cautions and other safety measures while performing your work.
Alongside woodworking, the gloves are suitable for carving, whittling, and any other tasks that demand precision. If you routinely work with sharp objects and are seeking a multi-purpose pair of gloves, the NoCry Cut Resistant Hand Gloves have been 'tailor-made' for you.
A major benefit of these gloves is that they are ambidextrous, which means that either glove can be worn in either hand. This will, for example, let you put one glove into the washing machine without having to worry about working with your bare hands. Also, if you are using a single glove, you will know that you have another piece in stock.
Our Final Thoughts:
To sum up, whether you are a DIY woodworker or a professional, a rookie or a seasoned veteran, woodworking gloves are not something that you should compromise on. Not only can these gloves protect you from injuries and accidents, but they can play a significant role in simplifying and catalyzing your woodworking tasks.